The Federal Reserve has played a major role in the crypto market correction this year starting with March when the Fed increases the 25bps interest rate after inflation rose to 8.5%. Next, the Fed again decided to hike the interest rate by 75bps in June and July after which Bitcoin crashed drastically leading to the market crash.
At the time of reporting, Bitcoin is selling at $18,679 with a drop of 1.76% over the last 24hrs.
Even just before yesterday's FOMC meeting, there was a fear among market participants regarding another market correction. Last month's negative Consumer Price Index (CPI) was pointing toward the Federal Reserve's heads up towards increasing interest rates in the FOMC meeting.
Other Sectors Affected By Fed's Interest Rate Hike
Meanwhile, there are a few factors that will also have an adverse effect on the Fed's decision.
The increased financial measures have caused havoc in the global market, including the crypto and stock markets. This year the credit market has seen a rise of 70% impacting businesses borrowing.
Another sector that will be impacted is decreasing treasure liquidity. In order to withdraw government and mortgage bonds, the Central bank is planning for quantitative tightening. If there is quantitative easing the federal reserve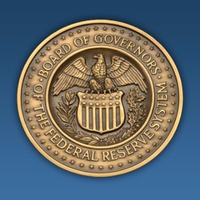 federal reserve Multinational Investment Bank



Followers : 0 View profile balance sheet will have a positive result, but now the results will be the opposite with an increased interest rate.
Lastly, global financial stability is very much important for any financial institution. Currently, the dollar has overtaken the Euro which might destabilize the global market. Hence, the decision to increase the interest rate might worsen the situation.

Source: Read Full Article