During a company all-hands meeting two weeks ago, CEO alex mashinsky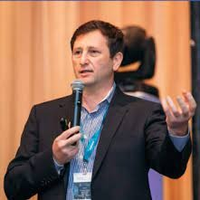 alex mashinsky founder and ceo at celsius network Celsius Network's Founder and Chief Executive Officer is Alex Mashinsky. He is a professional entrepreneur of seven NYC-based startup companies. He founded two of New York City's top 10 venture-based exits in 2000. Before founding Celsius Network, he founded Governing Dynamics, an Israeli-American venture fund investing platform in the most promising growth firms in Israel, where he has been the Managing Partner since 2004.

In the past, Alex has served as the founder and chairman of Transit Wireless, a leading 5G neutral host fiber infrastructure organization that offers cellular and Wi-Fi connectivity to large infrastructure projects. Alex has been honored with several awards for innovation, including being nominated twice by E & Y as an entrepreneur of the year in 2002 and 2011, Crain's 2010 Top Entrepreneur, the 2000 Albert Einstein Technology Medal, and the Technology Foresight Award. EntrepreneurChief Executive OfficerBoard Member


Followers : 0 View profile was captured on tape discussing a plan to restart the business, code-named Kelvin.
The creditor committee, which safeguards clients' and creditors' rights during the bankruptcy procedure, acknowledged that Mashinsky had met with them and made a proposal. The committee didn't publicly express its judgment on the plan, though. At that time, Gregory Pesce, the attorney for the creditor committee, informed the court that the group is in discussions with celsius network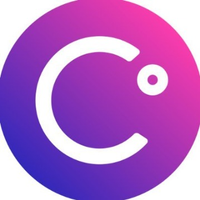 celsius network [email protected] Lending & BorrowingCryptocurrency investment





Followers : 1 View profile  and requests that it submit a complete plan to the court.
After intensive research on how Celcius would pay back the customer's dues, The strategy to reimburse clients, which involves releasing new wrapped assets to trade on other platforms, is further described in a recently released recording of Celsius' leadership.
According to a Youtube recording by Tiffany Fong. The Co-founder and CTO nuke goldstein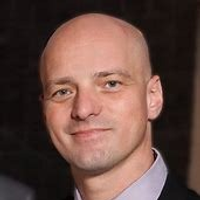 nuke goldstein Co-Founder at celsius network Nuke Goldstein is the Co-Founder of Celsius Network. He is an experienced software developer, architect, innovator, and entrepreneur in the cutting-edge technology space. Currently, he also serves as a member of the Forbes Financial Council, a civic and social organization based in Boston. Nuke's career spans from image processing and artificial intelligence to IoT and blockchain technology.

Before getting involved in the Celsius Network of crypto lending and borrowing platforms, he created P2P credit protocols by using distributed storage and smart contracts. In the past, Nuke held the position of Chief Executive Officer and Founder of Sevenpop, one of the leading interactive music technology providers to several hotels and shopping centres around the country of Israel. Nuke has been awarded a grant by the National Science Foundation. EntrepreneurDeveloper/Programmer

Followers : 0 View profile of the company appear to provide a more thorough description of the proposal to reimburse Earn consumers.
A beam of light for Celcius clients
The plan is to distribute wrapped tokens, known as Cx tokens, to symbolize the ratio of how much the company owes to how much it has available by first putting Celsius' remaining cash designated for client repayment into wallets. Customers that are holding onto their bitcoin will, for instance, receive CxBTC tokens.
If the customer can wait, then there are in a position of getting a better payout when additional revenue comes but in the meantime, the client can redeem their wrapped tokens.
The longer you wait, the more likely it is that the gap will close, Tiffany added on the audio clip. You can always redeem yourself, though.
According to Goldstein, Celsius intends to make the wrapped tokens tradeable on other platforms. Users might go to Uniswap or other sites, withdraw their tokens, and let the market determine the token's price.

Source: Read Full Article