This analysis brought to you by RoboForex
The XRP price has reached stability after plummeting earlier; on Friday, December 25th, the cryptocurrency is trading at $0.3395.
As we can see in the daily chart, after plunging pretty strong, XRP/USD continues forming a correctional wave; right now, it is moving not far from 23.6% fibo. A rebound from this level will indicate the completion of the correction and hint at further growth of the price. On the other hand, a breakout of this area will result in a new descending movement with the target close to 0,0% fibo at 0.1160. the MACD histogram continues moving downwards, while its signal lines have formed a "Black cross", which is an additional signal in favor of further correction. After the correction is over, the asset may resume growing to reach the target at 0.5282.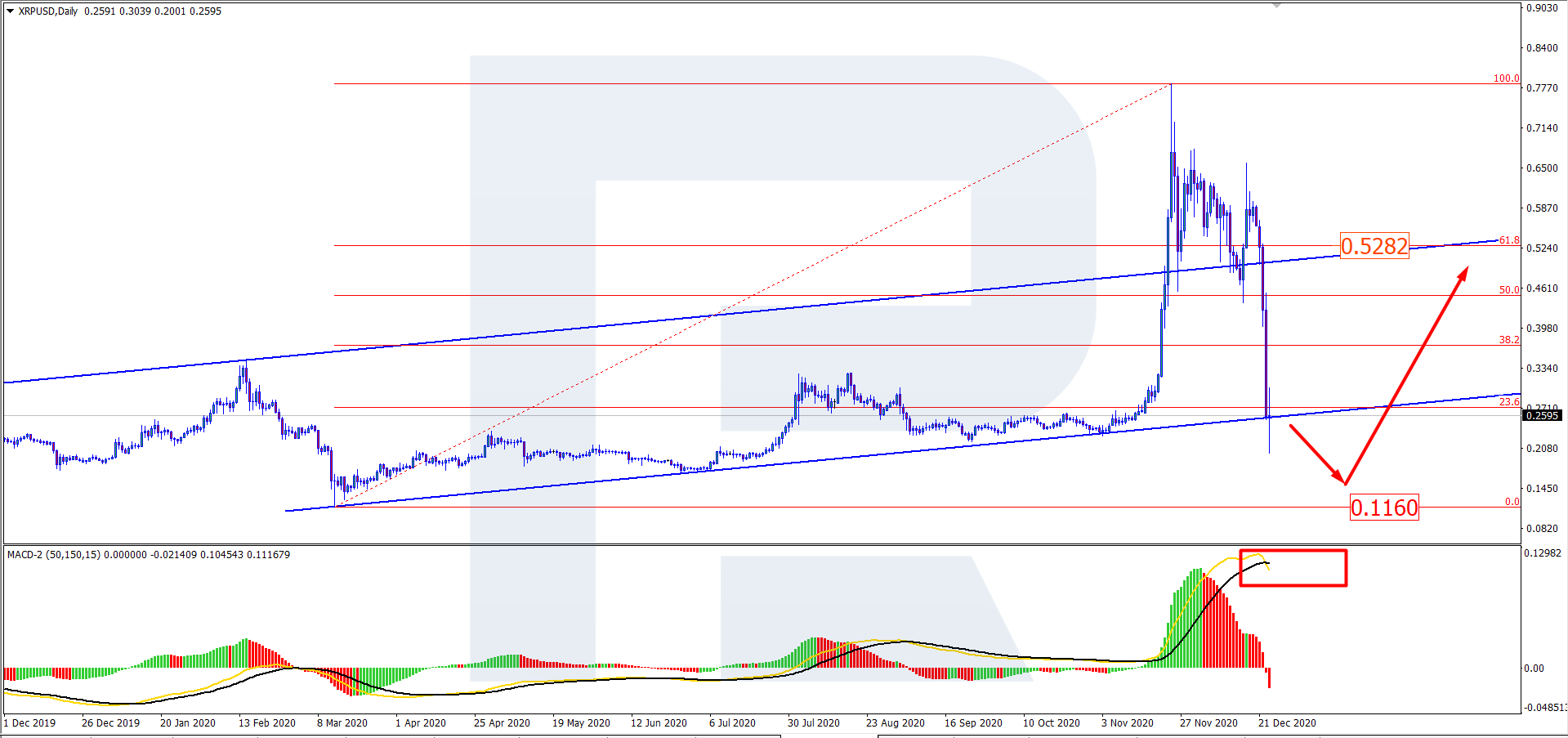 In the H4 chart, the cryptocurrency continues moving sideways; right now, it is testing the support area at 23.6% fibo, a rebound from which will hint at a new growth to reach 0.5282. Stochastic Oscillator continues falling towards 20, which is an additional signal in favor of further correction in the nearest future. After Stochastic forms a "Golden Cross", the asset may resume the uptrend. The upside target is at 0.5282.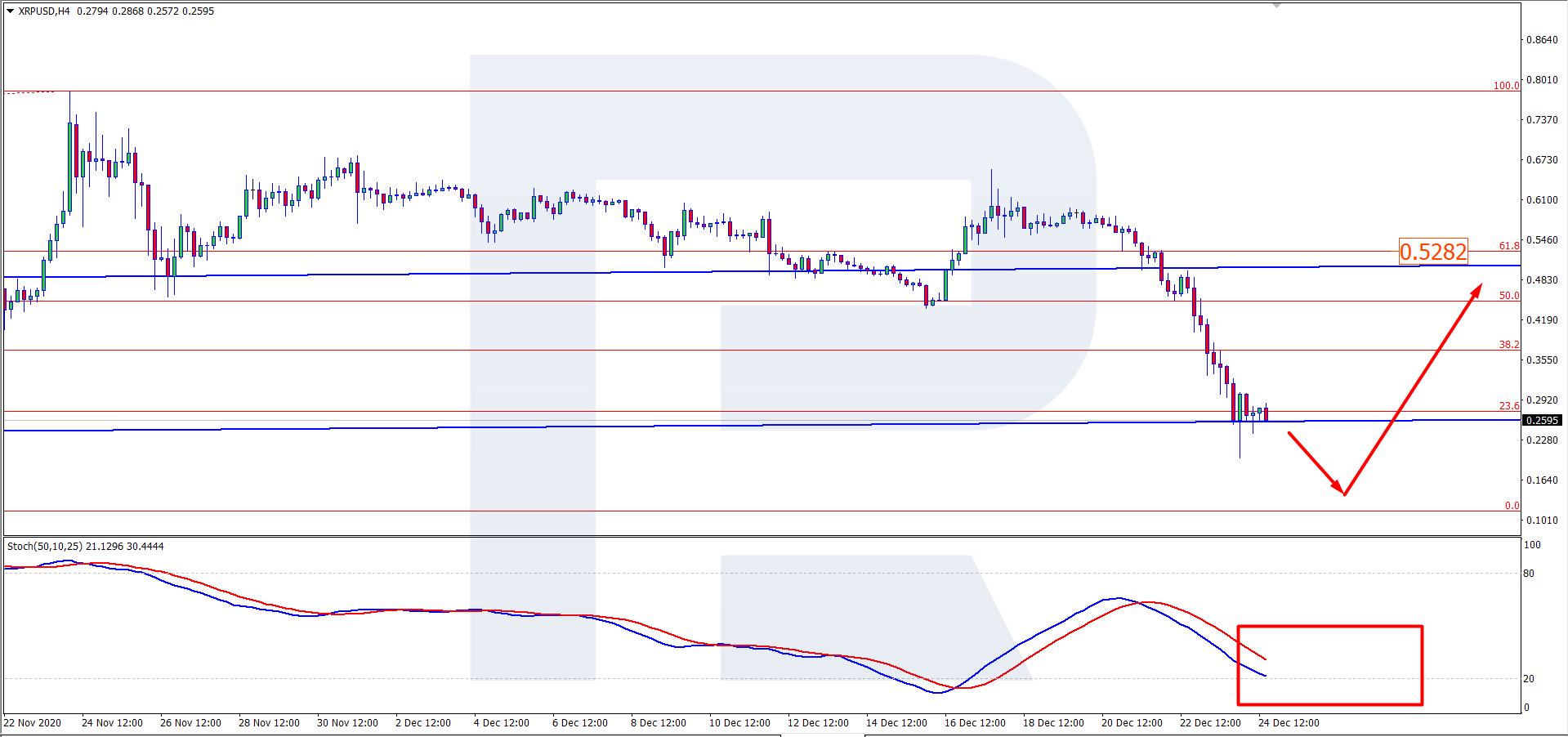 The XRP token was sold aggressively from December 22nd, and investors had reasons for that: the United States Securities and Exchange Commission accused Ripple of issuing unregistered securities, that's how the regulator calls XRP tokens. It's about $1.3 billion.
Needless to say, that the token plummeted – the SEC statement won't do any good at all. On the other hand, the regulator's accusations were announced by no other than Brad Garlinghouse, the Head of Ripple, which means that the company wasn't going to hide this and was really looking for a way to solve the problem. Right after accusations from the SEC appeared, Ripple was removed from OSL, Cross Tower, and Beaxy exchanges.
It hardly makes any sense to talk about the delisting of the asset because XRP is one of the leading altcoins and an enormous amount of money was invested in the company's projects. Sure as death, there will be those who will continue buying the cryptoasset while it's cheap – this is how the market usually works.
By Dmitriy Gurkovskiy, Chief Analyst at RoboForex
Disclaimer
Any predictions contained herein are based on the author's particular opinion. This analysis shall not be treated as trading advice. RoboForex shall not be held liable for the results of the trades arising from relying upon trading recommendations and reviews contained herein.
© 2020 CryptoDaily All Rights Reserved. This article is provided for informational purposes only. It is not offered or intended to be used as legal, tax, investment, financial, or other advice.
Related TAGS:
You can share this post!
Source: Read Full Article