On Tuesday, January 19th, the ETH is growing, trading at 1,313 USD.
On D1, ETH/USD is renewing the high. We can currently expect the quotations to grow to 100.0% Fibo. Upon testing the level, they might form a correction and then continue the uptrend. The MACD histogram remains above zero, which is yet another signal for growth. In the nearest future, a pullback might happen, after which the quotations should go on growing to the aim at the nearest resistance level of 1,420 USD.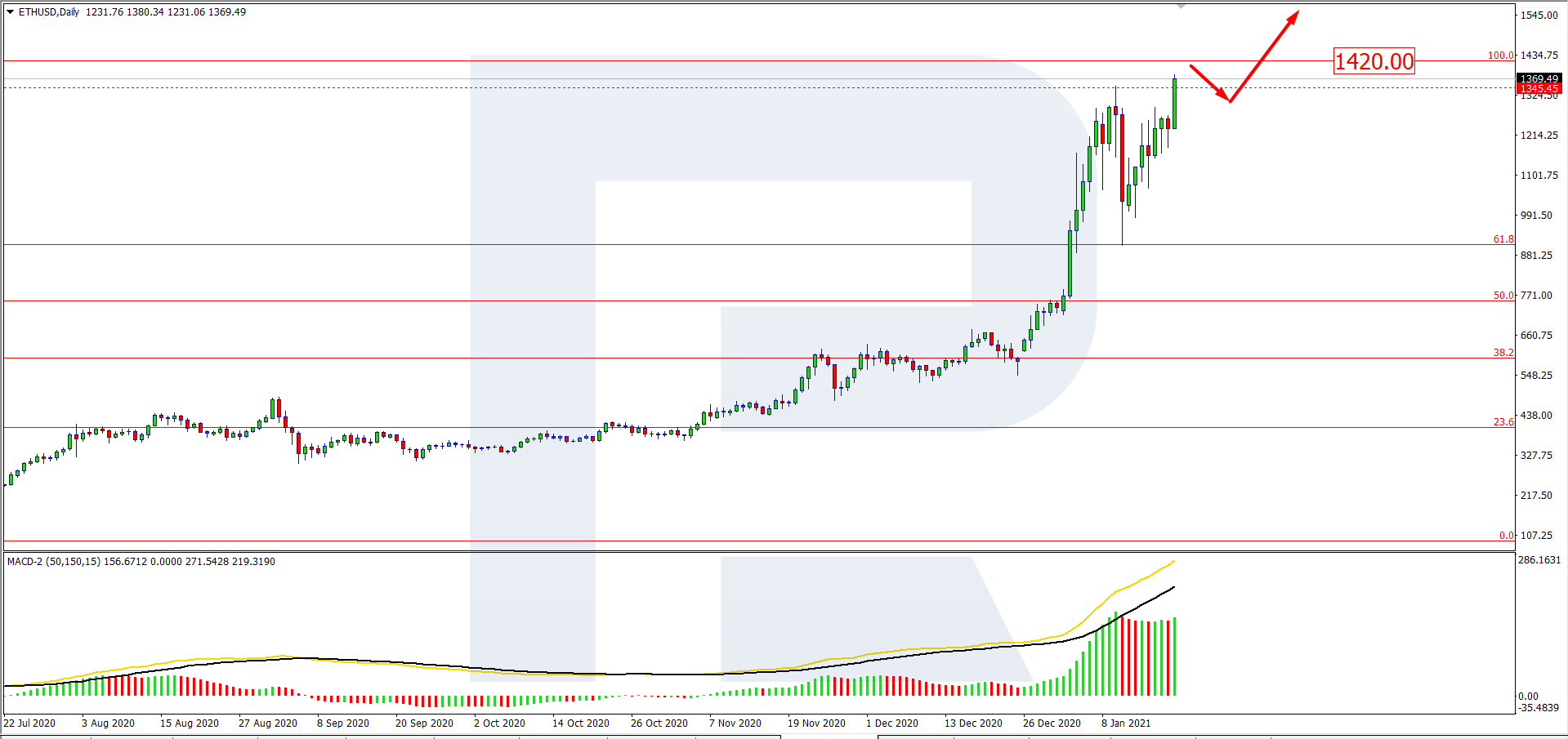 On H4, the picture is similar to that on D1: the quotations are growing inside the ascending channel. Upon forming another pullback, the coin has all the chances for further development of the uptrend. The Stochastic rests in the overbought area, where it might soon form a Black Cross, giving an additional signal for a correction before resuming the growth to the same aim as on the larger timeframe — 1,420 USD.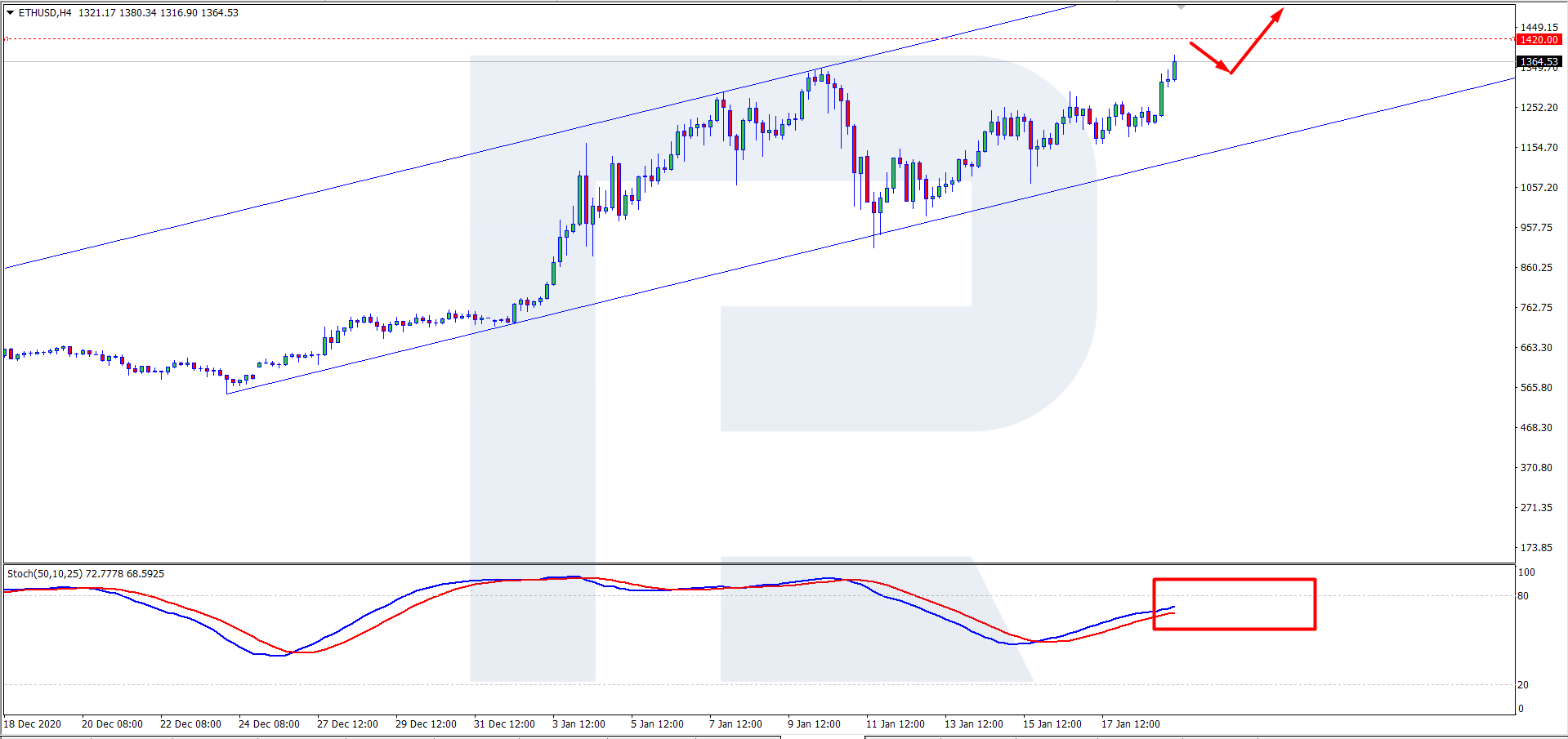 The Ethereum might soon reach 3,000 USD, say experts from the Moonrook Capital trust. Observers state that in the upcoming fortnight, for example, the coin can double its price and renew its all-time highs.
Many compare this to the situation in the BTC. If the Ethereum manages to sky-rocket, it can pull up the whole market of altcoins. Since a year ago, the ETH has grown by 622% — which is amazing, especially compared with the preceding lull.
As the catalyst of further growth, we might see the listing of a futures contract for the ETH in the CME — Ethereum has scheduled it for the beginning of February this year. The appearance of the instrument in the exchange can attract fresh money flows to the ETH, which will support further growth.
By Dmitriy Gurkovskiy, Chief Analyst at RoboForex
Disclaimer
Any predictions contained herein are based on the author's particular opinion. This analysis shall not be treated as trading advice. RoboForex shall not be held liable for the results of the trades arising from relying upon trading recommendations and reviews contained herein.
Disclaimer: This trading analysis is provided by a third party, and for informational purposes only. It does not reflect the views of Crypto Daily, nor is it intended to be used as legal, tax, investment, or financial advice.
Related TAGS:
You can share this post!
Source: Read Full Article