Currently, Bitcoin hovers around the $31,000 price mark, after a fairly sharp drop from just under $38,000 3 days previously. Was this a healthy and natural correction, or was there some manipulation involved?
Ki Young Ju of CryptoQuant.com specialises in on-chain analysis of Bitcoin and other prominent Cryptocurrencies. He published a series of tweets on Twitter that offered his guesses as to the Bitcoin correction.
Firstly 'Bitcoin premium' was offered as an explanation. Bitcoin premium is the difference between the prices on Coinbase and Binance in BTC/USD and BTC/USDT respectively. As premium rises, there is said to be more buying pressure on Coinbase.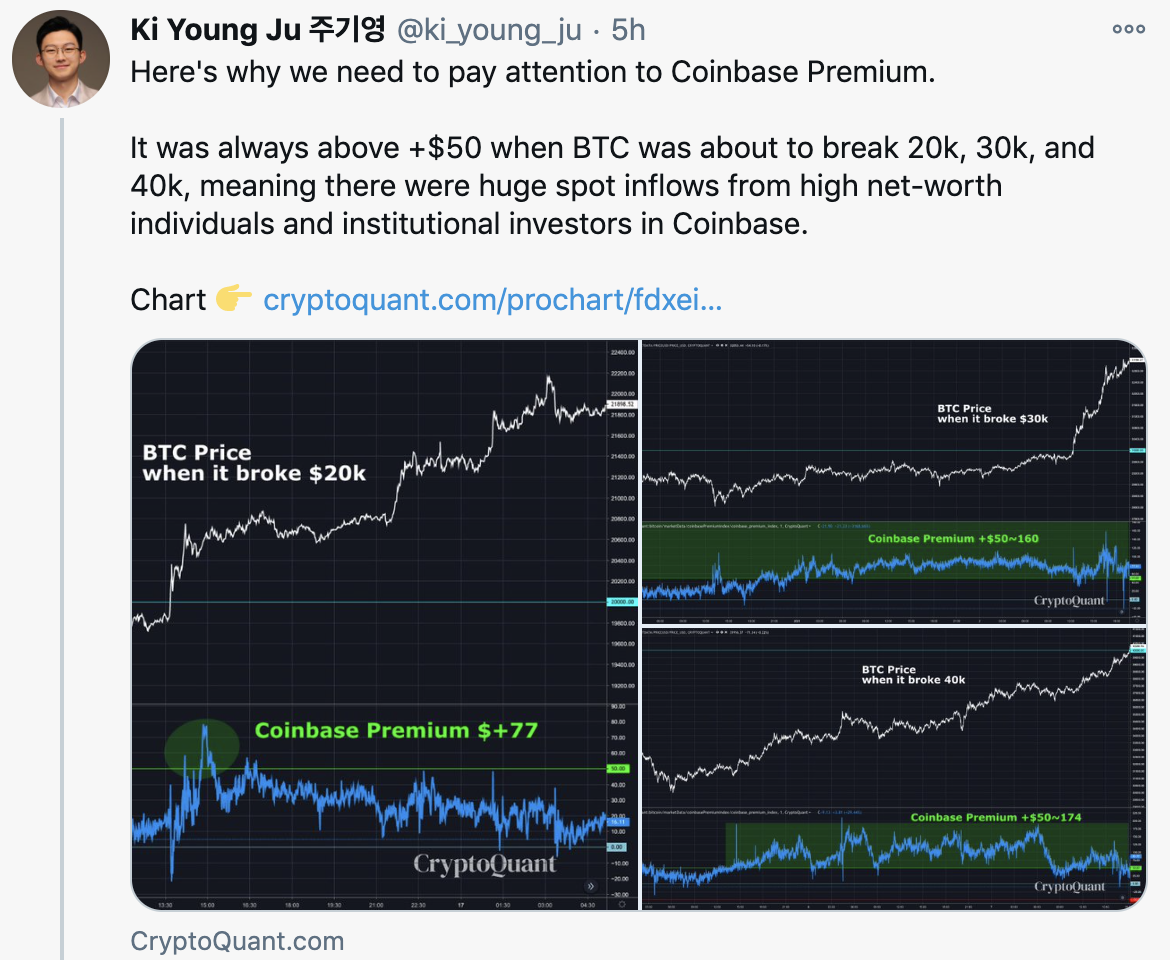 More recently Ki Young Ju has claimed that the dump in price might have been caused by Bitcoin miners.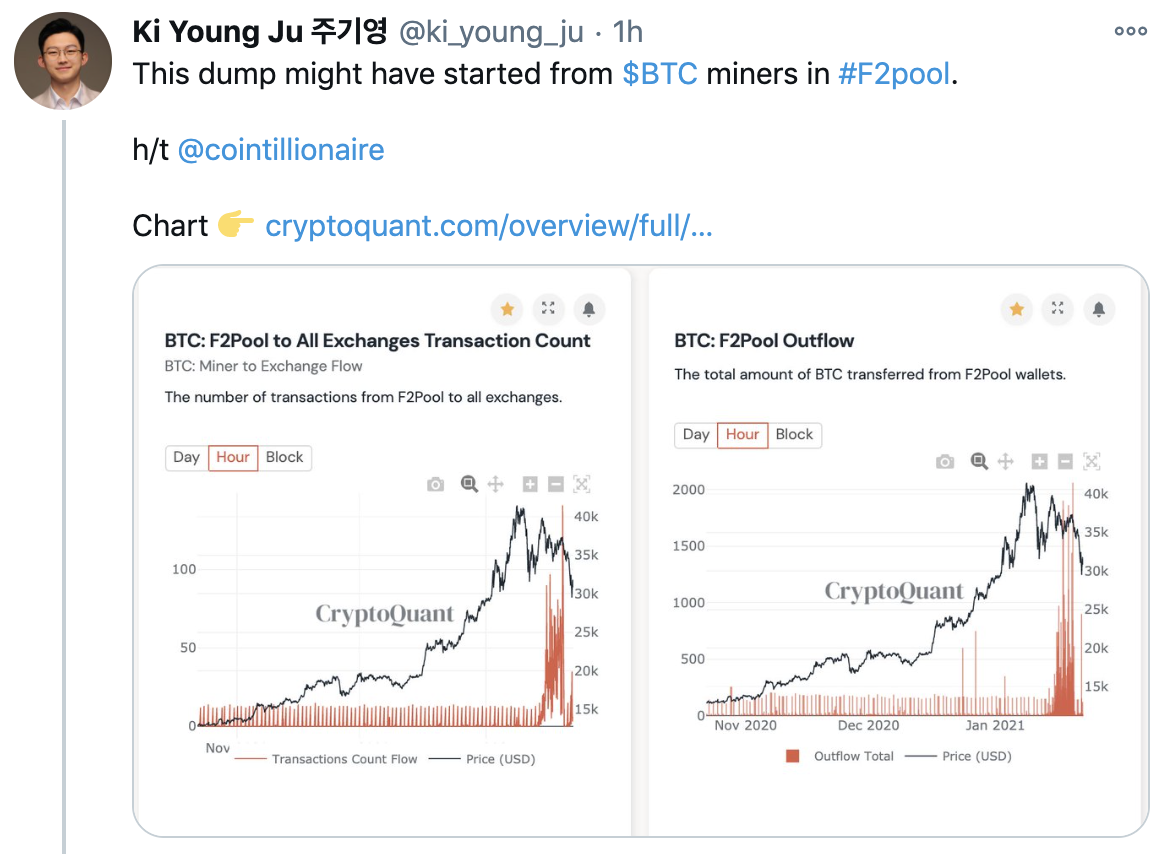 Miners appeared to be selling large amounts of their Bitcoin holdings. F2Pool is presently the biggest mining pool by total hashrate with 15% of the total. The top mining pool was achieving 10,000 BTC outflows over a period of three days before returning to normal levels.
Other recent events in the news over the last few weeks may also have contributed to a price fall. Prominent politicians such as Christine Lagarde and Janet Yellen have spoken out against it and only recently it was reported (correctly or otherwise) that Bitcoin had suffered a double spend.
Was this just a healthy correction?
No asset can keep going higher without corrections from time to time, and some of these corrections are going to be more pronounced. The Bitcoin rise in price has been nothing short of spectacular since passing the all-time-high only a short time ago, in December of last year.
Levels on the Bitcoin weekly RSI (Relative Strength Index) had been at over 90 since mid-December until the beginning of January, and this was an extremely telling signal that Bitcoin was in for a healthy correction to the downside.
An asset that more than doubles in price very quickly is normally always due quite a major pull- back and Bitcoin is no different. During a bull-cycle traders see the 21-week EMA as a reliable indicator that could be seen to have a magnetic effect on drawing the price back down to it several times during the cycle.
The 21-week EMA is currently rising to the $22,000 level, and although price may not touch this level this time, it is very likely that it will come back to it at some point in the future, bearing in mind that this indicator will be steadily rising and so when the price comes down to meet it, it should be at a higher level.
Disclaimer: This article is provided for informational purposes only. It is not offered or intended to be used as legal, tax, investment, financial, or other advice.
Related TAGS:
You can share this post!
Source: Read Full Article