The UK-based payment platform announced that it will be adding Ripple (XRP) to its digital payments platform during the next days. At the moment, Revolut is offering the possibility to buy other cryptocurrencies including Bitcoin (BTC), Ethereum (ETH) and Litecoin (LTC).
Revolut Adds Ripple to its Platform
Ripple lovers and investors will be able to purchase the famous virtual currency from the Revolut app. The company will be supporting Ripple before the end of the month.
Revolut is trying to bridge the gap between traditional financial institutions and banking, with cryptocurrencies. As people is more interested in virtual currencies, there is an increased demand for easier ways of buying digital currencies and entering the market.
With Revolut, investors will be able to buy and sell cryptocurrencies by linking their bank accounts and their Revolut account. Moreover, users are able to convert their virtual currencies into a wide range of fait currencies from all over the world.
The company has decided to add support for Ripple due to the increased interest demand from the community. Customers were asking Revolut to add XRP to the platform, and the company heard its users.
Revolut is not only offering services related with virtual currencies. The company allows users to freely send and receive global money transfers. Furthermore, Revolut is working in order to facilitate customers to spend money at interbank exchange rates everywhere in the world.
The official Revolut Twitter account reacted to these news: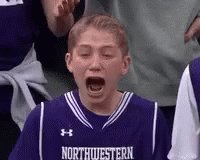 By playing this video you agree to Twitter's use of cookies
This use may include analytics, personalization, and ads.
The company differs from other banks and financial institutions using Ripple products. For example, Santander Group is using Ripple's xCurrent in order to power a blockchain based app known as OnePay FX. Ripple products allow banking and financial enterprises to send and receive money in a very easy, fast, and cheap way compared to traditional banking transactions.
At the moment of writing this article, Ripple is the 3rd most important virtual currency by market capitalization accounting for $31.4 billion dollars. Each Ripple coin can be bought at $0.802 at the time of writing this article, according to coinmarketcap.
Source: Read Full Article