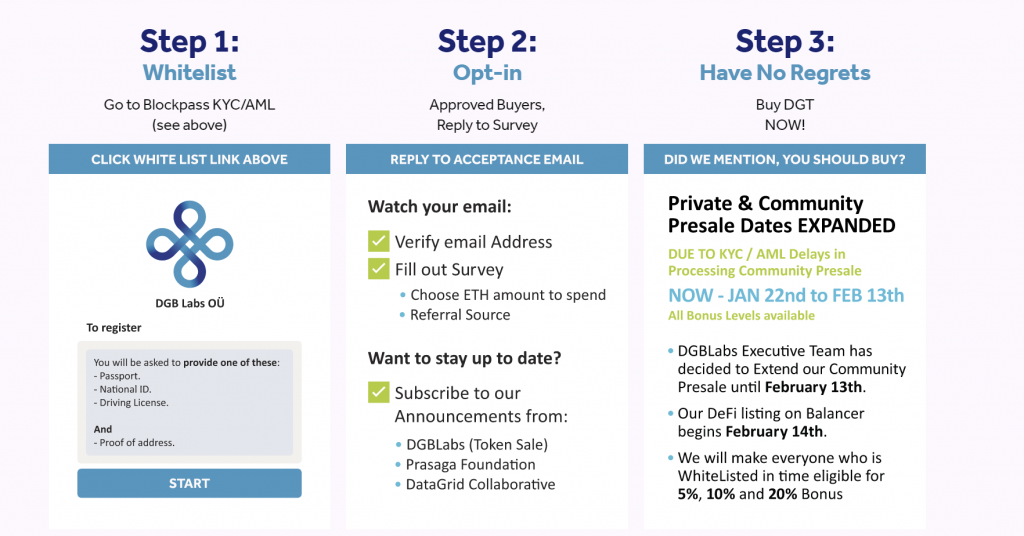 DataGrid Blockchain is not like your typical blockchain that can't scale, meet mainstream needs, or attract mainstream traction. Their upcoming token sale attracts many eyeballs, and neither bots nor whales are welcome.

Matching The Evolution of Internet Speeds
Anyone who has ever used Bitcoin or Ethereum as a blockchain to transfer data or send money knows these ecosystems are terrible: it takes minutes, if not hours, to get anything done these days. This approach is no longer viable in the modern world, and it is for this reason that DataGrid Blockchain takes a very different approach. Rather than being restricted by technological constraints, the only limiting factor is your internet speed. 

Unlike other blockchains, DataGrid Blockchain pushes the boundaries of existing internet infrastructure by using an innovative sharding system to send data around at parallel speeds. There is no limit to how much data this chan can process at any given moment; as long as there is sufficient internet bandwidth to process transactions, the network will work at 100% capacity. DataGrid Blockchain will keep scaling as the global internet becomes faster, allowing it to grow beyond what its competitors are capable of. 
And global internet speeds are not looking too bad: fixed broadband speeds are approaching triple-digit figures, and mobile connectivity is scaling up quickly. All of these developments benefit DataGrid Blockchain, as its ecosystem will make the most of any bandwidth available to bring blockchain technology to the masses regardless of which device they are using.

The DGT Token Sale
To transact on the DataGrid Blockchain, users need to obtain the native DGT token, which is issued on the Ethereum blockchain as an ERC-20 asset. Acquiring the token can be done through the ongoing presale.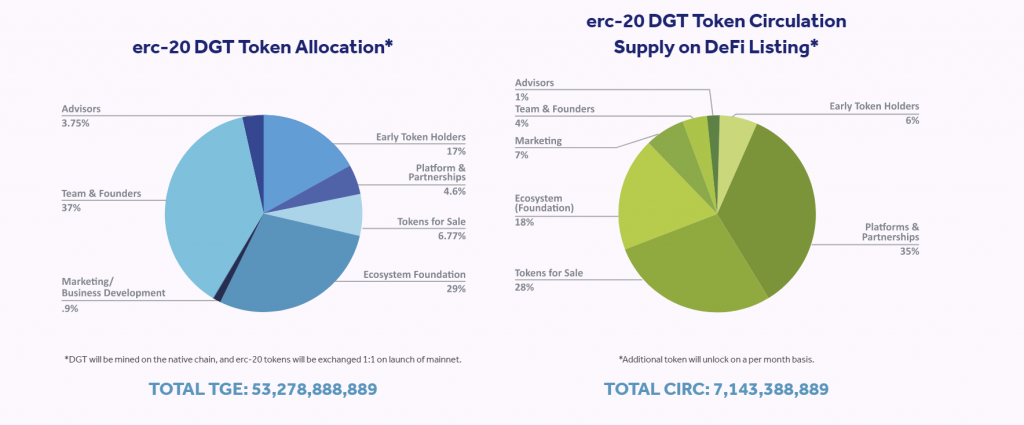 The Blockpass platform facilitates this token sale, and users will need to verify their identity to complete a KYC/AML process accordingly. Once you are an approved buyer, a survey needs to be completed to be whitelisted and become eligible for token sale bonuses of up to 20%. With the DGT token sale underway until February 13th, time is of the essence: being able to access the DGT token before it hits any of the exchanges is a crucial step toward making successful investments in the cryptocurrency space. 
LBP Listing on Balancer 
Additionally, the DataGrid Blockchain team will organize a DeFi listing on the Balancer platform the day after the token sale ends, leveraging the platform's Liquidity Bootstrapping Pool or LBP. This feature ensures there is downward price pressure on new tokens to prevent bots and whales from accumulating a large number of tokens, an issue affecting virtually every token sale in recent years. For investors, this creates an immediate opportunity to begin making money on their investment.
This LBP approach creates another benefit for the average users: enjoying a long time window to acquire tokens at their preferred prices as all bids are collected and reviewed by the community to determine a final valuation for the DGT token, establishing a fair and transparent way of handling this process. Token sale participants will acquire DGT for $0.005 during the private presale, and their tokens will unlock 91 days after the Liquidity Bootstrap Pool period.

DataGrid Blockchain has a token sale soft cap of $6 million and a hard cap of $25 million, both of which are to be reached through Ethereum deposits. Following the LBP period on Balancer, DGT will make its way to various DeFi pools, with more details on this concept to follow.

A Solid Team To Match The Vision
Building a blockchain ecosystem capable of utilizing the full internet bandwidth is no easy feat, as it requires an excellent understanding of current technologies and how to address specific shortcomings. The company behind DataGrid Blockchain, Prasaga, has multiple decades of experience in building hyperscaling solutions for Oracle and Microsoft, among other companies. 
Through their combined knowledge and experience, the team is confident they can put the scalability issues concerning blockchain technology to rest once and for all. By creating a sharding-oriented blockchain, DataGrid Blockchain can serve many different purposes:
The creation of new digital currencies

Building a global digital ID system available to every citizen in the world. 

Expanding the reach of decentralized finance, which remains a fairly niche market in its current form.

Serving the needs of governments looking to modernize and digitize their existing workflows and practices.
There is no limit to what can be achieved with this blockchain ecosystem, as it can scale to unprecedented levels thanks to its growth fueled by faster internet becoming more accessible globally. 
Visit the website to get whitelisted and join the DGT token sale today!
Source: Read Full Article