Bitfinex is currently handling $550 million in trading volumes per day, down from the highs of $2 billion per 24 hours, but still quite a substantial amount.
Gdax, in contrast, soon to be known as Coinbase Pro, is currently handling $170 million despite being the main fiat gateway for the biggest cryptos.
How can Bitfinex have so much volume is a question that has perplexed this space for some time. That is because they are currently under a banking blockade, they experienced a pretty huge hack two years ago, they allegedly had some millions seized, CFTC has fined them, and generally it is fair to say they do not have the best of reputations.
But is this trading volume actually real? The question is being raised because there is significant discrepancy between their trading volumes and on-site activity as estimated by pageviews: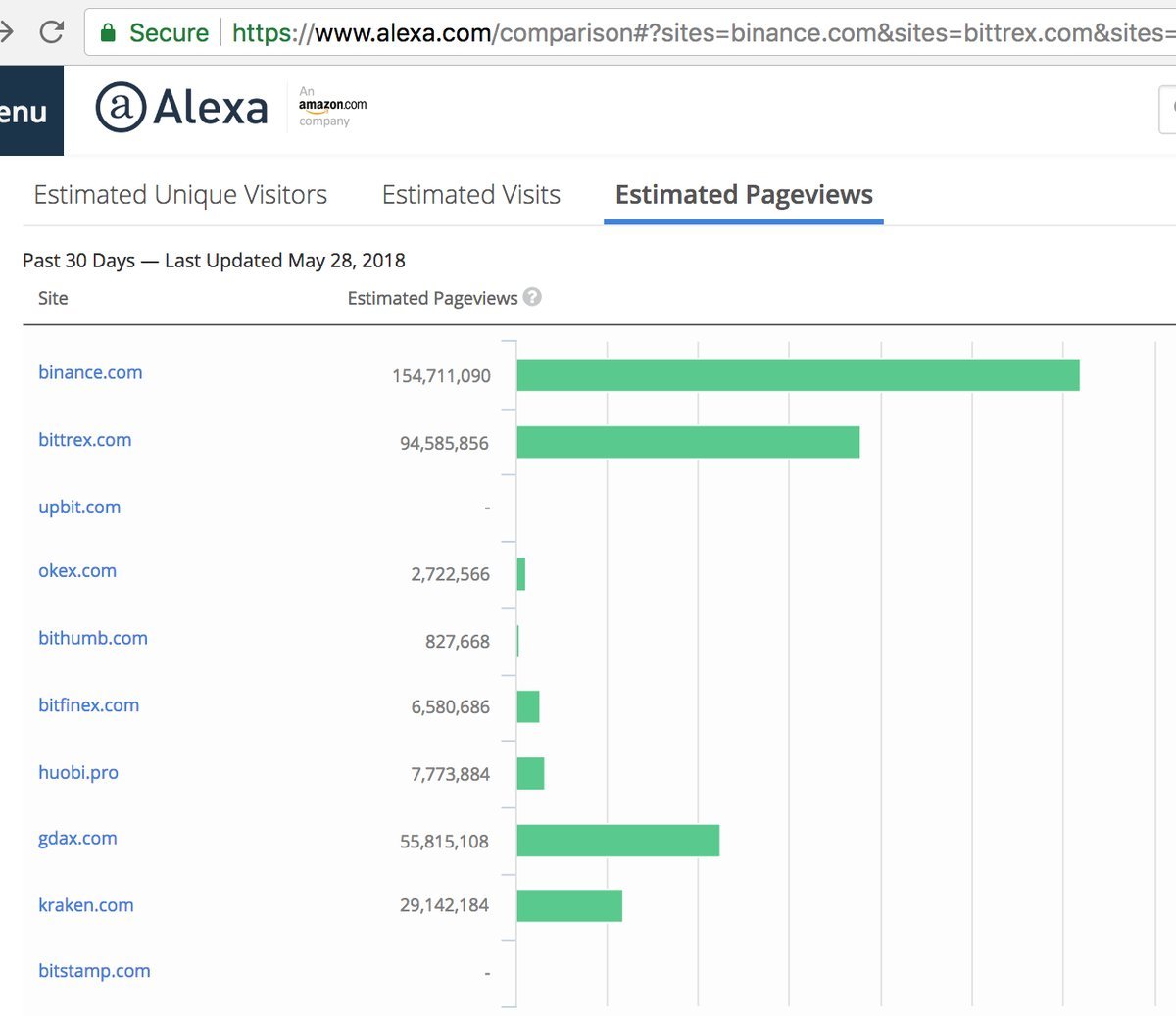 Bitfinex is estimated to have some 10x less pageviews than Gdax, which considering their background would make sense.
Huobi and Okex, which are currently showing trading volumes above $1 billion, have long been subject of intense speculation that they fake their trading volumes, but Bitfinex has escaped such scrutiny as they offered a lot more matters to speculate.
That's until Binance's CEO, Changpeng Zhao, shared the above image. He was rightly corrected in regards to Bitstamp as it should be .net rather than .com, but bitstamp.net ranking is currently more than 7,000, therefore they are sort of out of the picture as far as the matter at hand is concerned. Gdax's global ranking is shown to be around 2,000: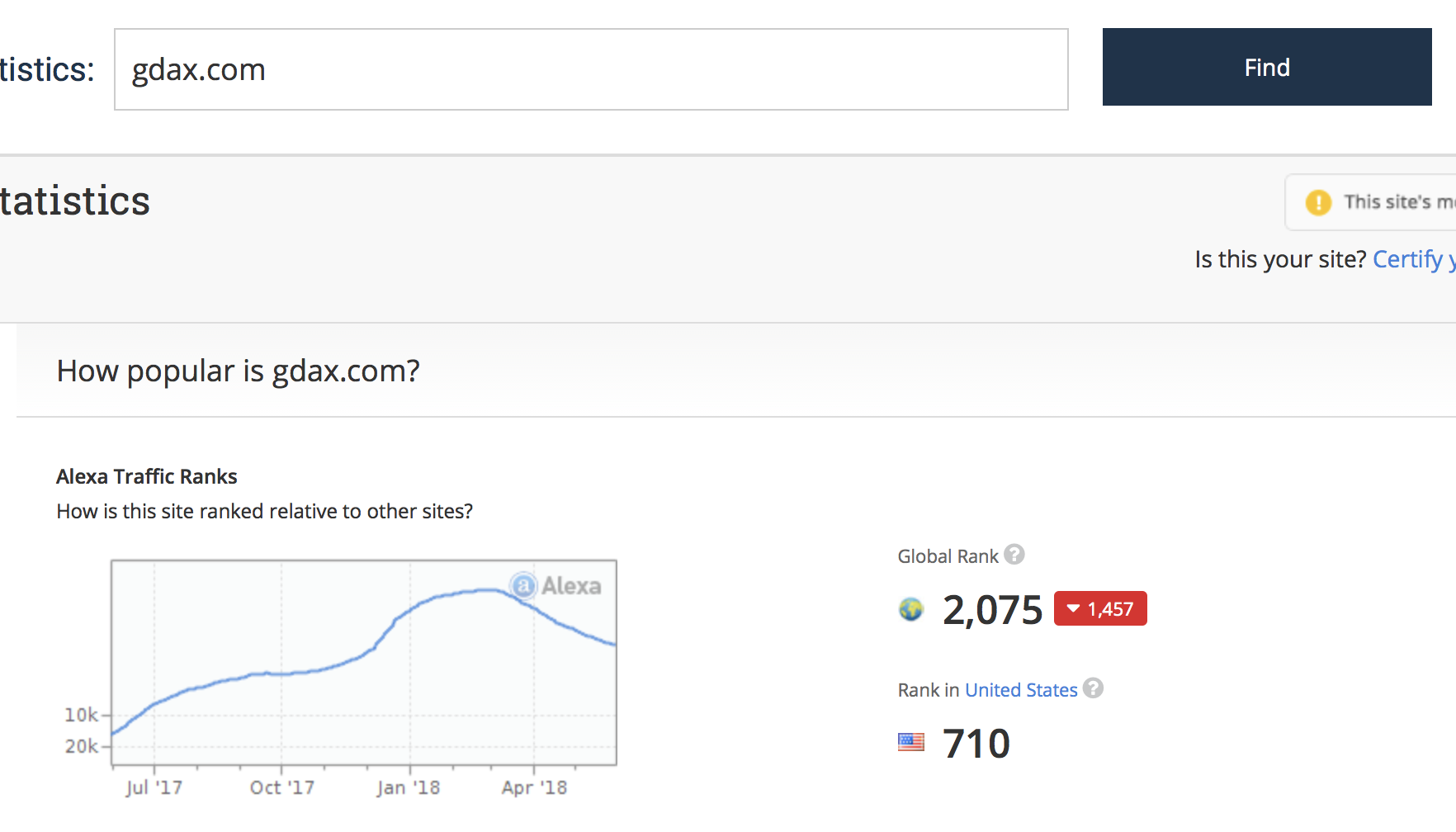 When you get below 100,000 in Alexa, movements in ranking can be a lot more difficult as there simply are not that many websites that handle millions of views.
Bitfinex's ranking of 4,000, therefore, does not mean they have half of Gdax's traffic as shown by the previous image which has them at 10x lower in pageviews.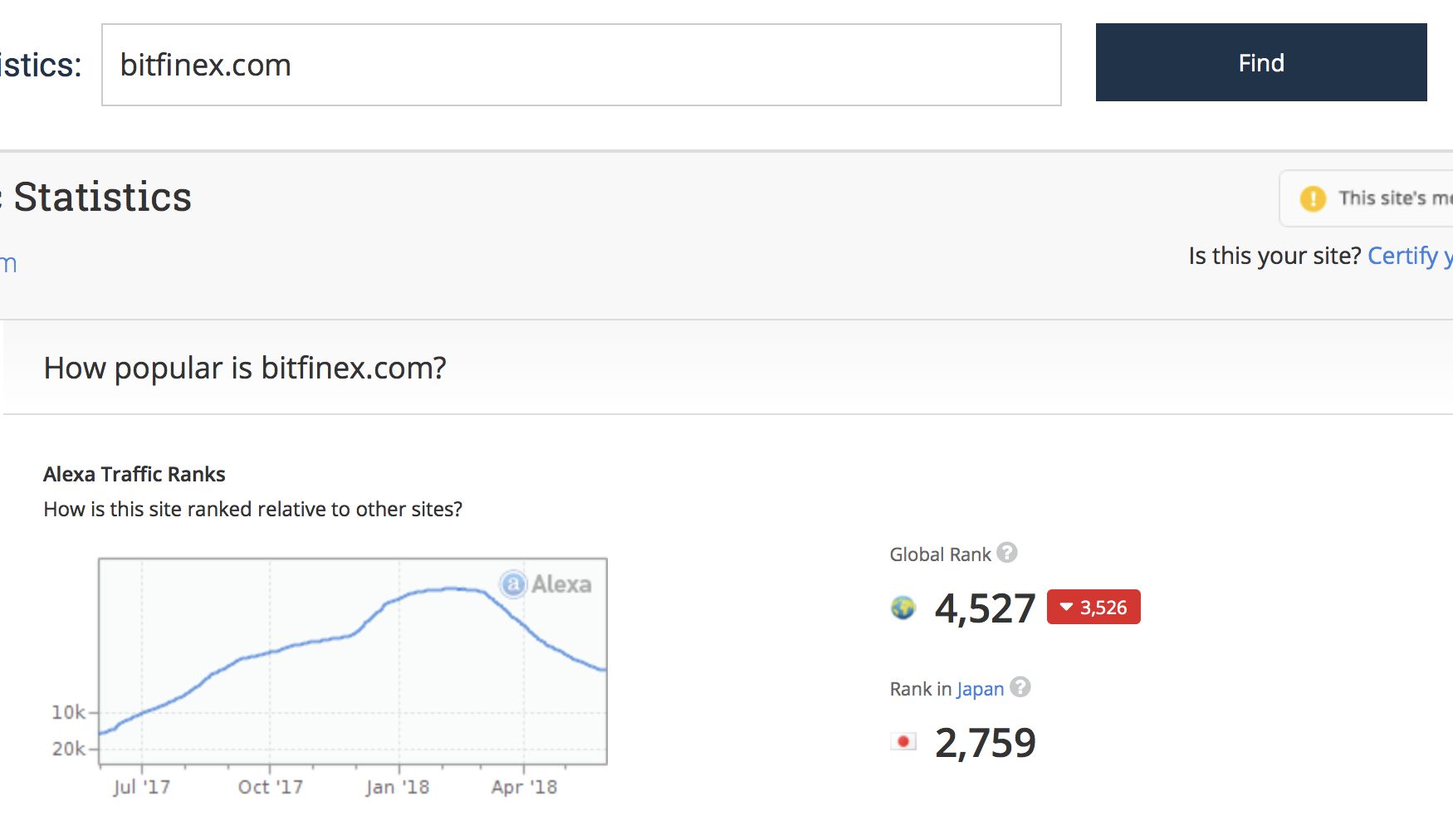 The two former China based exchanges also have less ranking than Gdax, and both have less ranking than even Bitfinex, yet are handling some 10x more than Gdax's volume, and more than twice Bitfinex's trading volumes.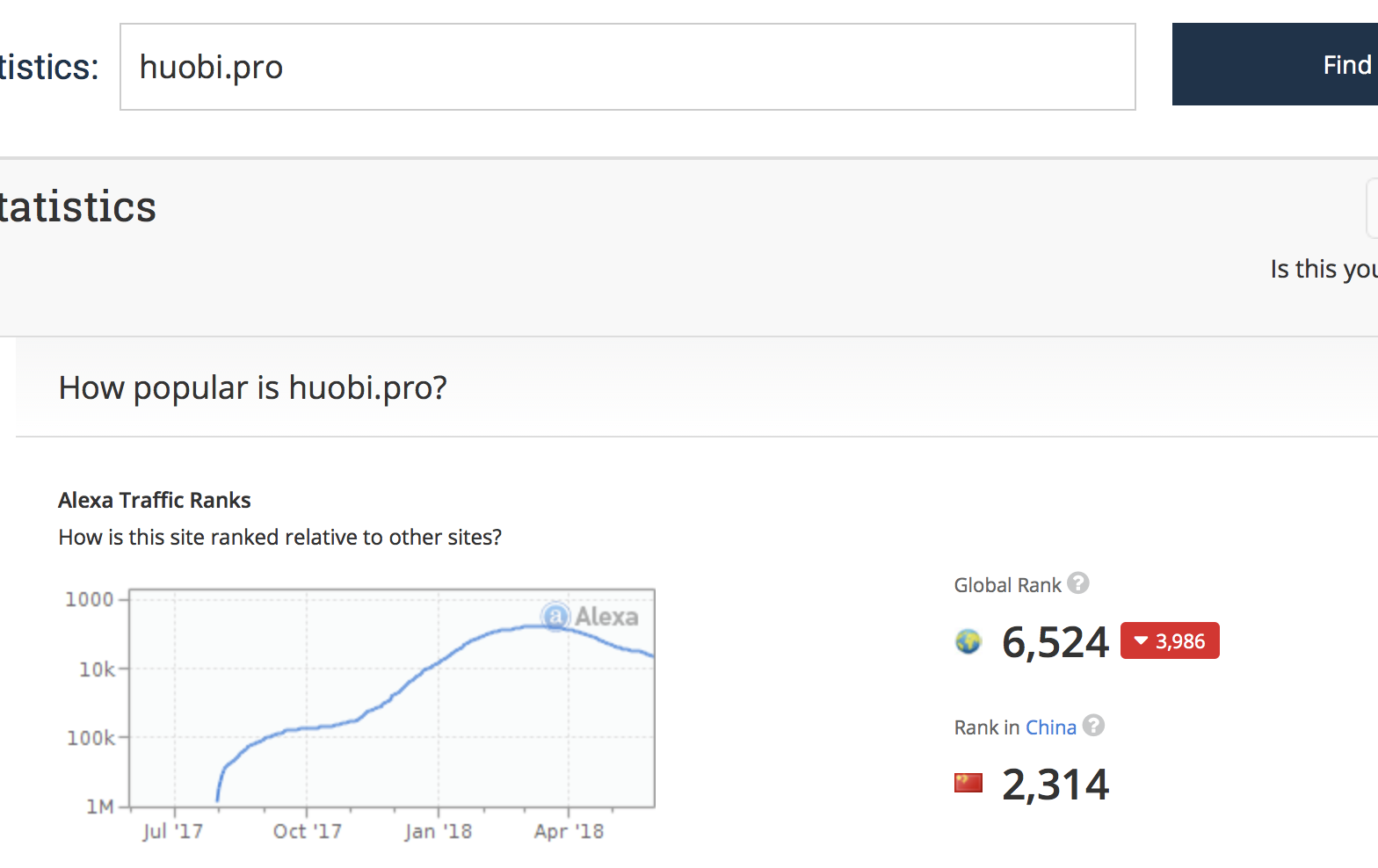 In contrast, Binance ranks among the top 500 websites in the world, but somehow their trading volumes are neck and neck with OKEx, and "merely" twice those of Bitfinex.
Reconciling these facts is difficult without concluding that Bitfinex, OKEx and Huobi fake their trading volumes, something which may well be illegal.
We do not, however, have concrete evidence. The above is circumstantial, but a fairly strong indicator that trading volumes on some exchanges may not at all be what they seem.
Copyrights Trustnodes.com
Source: Read Full Article