Ethereum is up some $50 dollars today, from around $650 to above $700 at the time of writing. With the currency now doubled from the recent bottom of $350, but still some 50% down from the all-time high (ATH).
Its trading volumes are up above $3 billion, with most of it coming from the USD pair, followed by South Korea and Europe. While its market share is up as well to now above 16% of the global crypto market cap.
The currency is the biggest gainer today out of the big ones, rising some ten percent. So seemingly taking the baton from Bitcoin Cash as bulls keep on the charge.
Bears, however, are still around. Because although there may be plenty of reasons why this is rising, there is probably no better one than Easy Peazy has not bought in yet: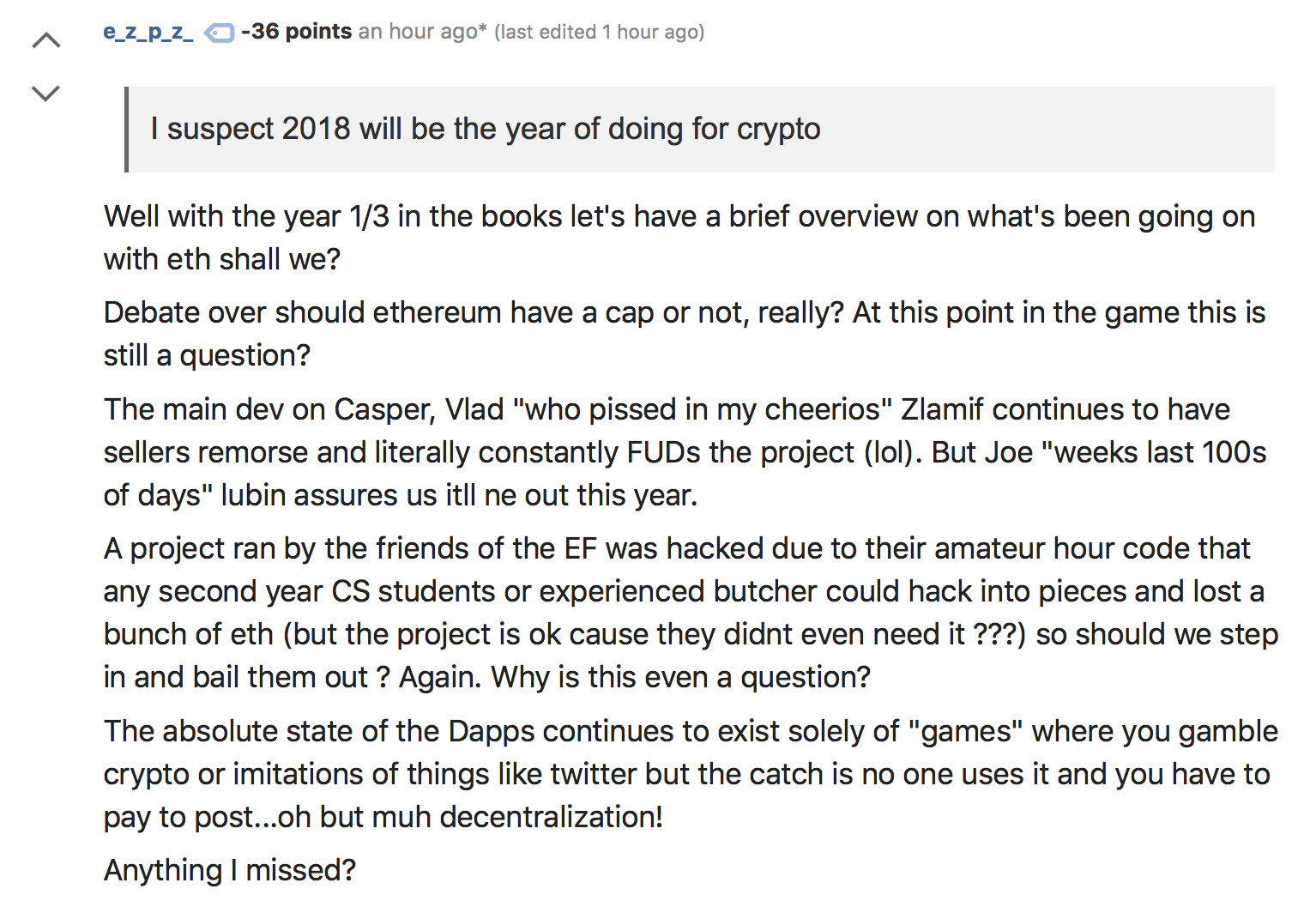 Good points. A+. Just please never publicly say whether you bought in or not alright. Poor legend meme guy has been waiting for $324 since centuries.
When it went to $350, $350!, and then it rose up a bit again to $370, this kid was convinced it will go back down to $324. That's what he kept saying last year as well, even while eth went on to $1,400.
We do suspect he did buy in, probably at precisely $1,420, but then he probably also finally caved in, panic sold at $400 cus $324 for sure. Cool as a cuecumber.
We love you easy peasy, we are not being teazy, just potentially educating how buy the top and sell the bottom works.
Now, on a serious note, a big potential headache has been lifted from ethereum as la people have voted No to the restoration of some 500,000 eth.
That means a potential distraction which could have delayed development has seemingly been avoided. So Vitalik is back on his Hybrid Casper motorcycle to slash inflation by 80%. Yeeehaa.
Now our boss says we should tone down a bit just in case we have the wrong readers here who are all sensible and stuff and expect stiff upper lips all the time from the fine trustnodes, but we're joking of course.
Because Buterin doesn't have a motorcycle. You sure? No, but he looks more of a bicycle guy. And as for easy peasy, we're not sure whether we really believe that he hasn't bought back in. He might just be a good actor/meme producer.
Of course, we have no idea whatever what the price will do. It might crash or it might double, perhaps sideways too, all of it maybe within one day. Who knows these crypto things.
All we know is that it rose, and we think it rose because it fell. That's how these things work right? Where's the meme: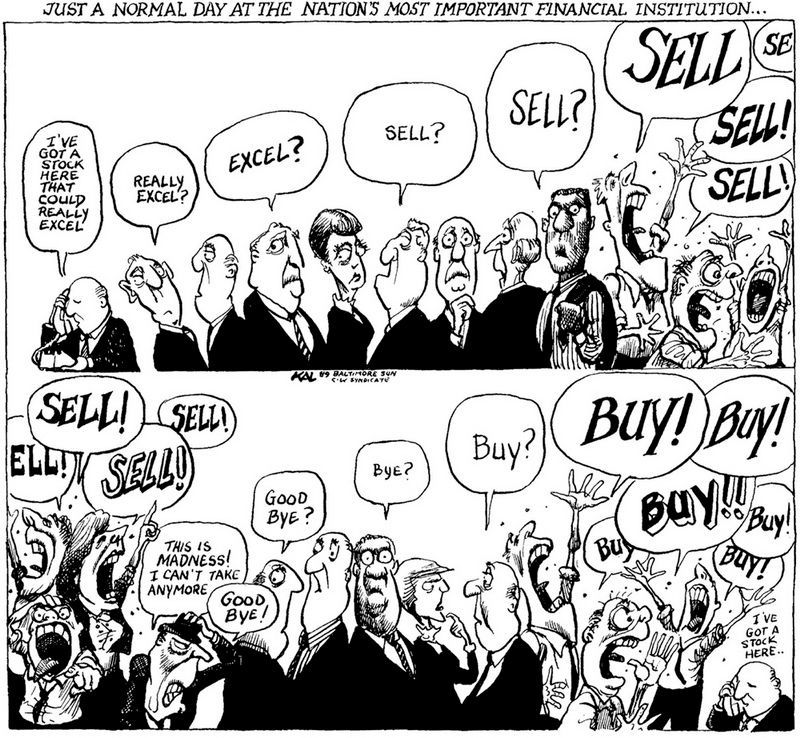 Which "bye" you think we're at? The third one? Maybe the second one? Hmm, get the tea leafs, we have some reading to do boys.
Source: Read Full Article