In 2020, we saw an influx of digital currency service providers say they are looking to go public at some point this year or in the future. Both the digital currency markets and the stock markets have experienced greater activity than usual; there are more retail investors in each market than there were in the past, and they've played a significant role in pumping prices in both markets.
The popularity of the digital currency markets has led many digital currency companies to decide that now is the time they should become a publicly-traded company and that they should take the steps to go public while the iron is hot.
Who is going public?
While it has only been rumored that some companies are looking to go public, others have already filed with the SEC and are well on their way to getting listed.
Coinbase was the first major U.S based company to announce that they were looking to go public. Coinbase has filed its S-1 form with the SEC and is expected to go public before the end of the year.
Bakkt is also close to being publicly listed, on January 11th, it was confirmed that Bakkt will become a publicly-traded company by merger with the special purpose acquisition company VPC Impact acquisition holdings ($VIH).
Outside of Coinbase and Bakkt, several companies have expressed interest in going public, including Gemini, BlockFi, Bitmain, Bitfury, eToro, and MicroBT.
Is this good or bad for the digital currency space?
The fact that digital currency companies are having no trouble proceeding through the IPO or direct listing process is positive; it also signals that the companies are doing significant amounts of business and have enough interest from the world of legacy finance that they are able to go public.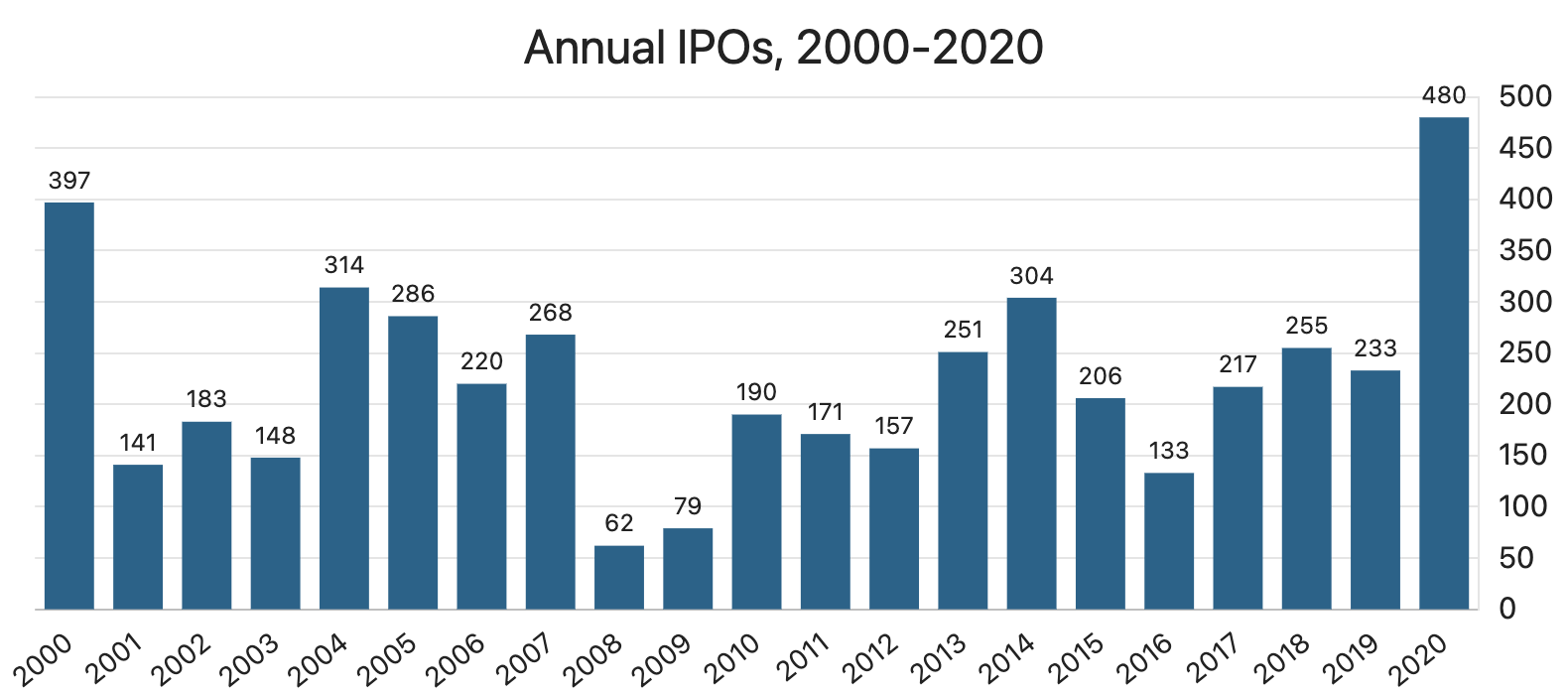 source:stockanalysis.com 
But at the same time, investors should be cautious of the over-optimism and euphoria in both the digital currency and equities markets. Many financial experts have made statements saying both markets are in bubble territory. In 2020, 480 companies went public; statistics like that have not been seen since the dot com bubble in 2000 when 397 companies went public. 
Source: Read Full Article