According to Chainalysis, digital currency-related crime declined significantly from 2019 to 2020. Chainalysis discovered that in 2020, criminal transaction volume was about $10 billion, roughly 0.34% of all digital currency transaction volume, compared to 2019, when criminal transaction flows were roughly $21.4 billion and represented 2.1% of all digital currency transaction volume.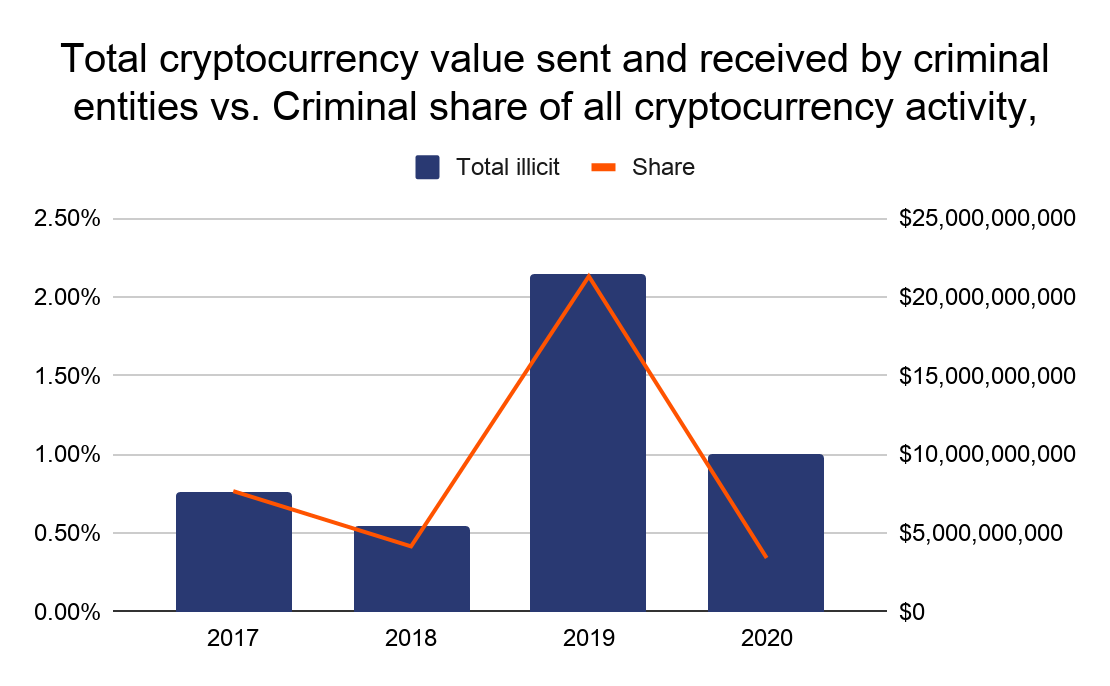 What kind of crime?
The report found that a majority of the crime that took place in 2020 came in the form of digital currency-related scams; followed by darknet market activity and ransomware attacks.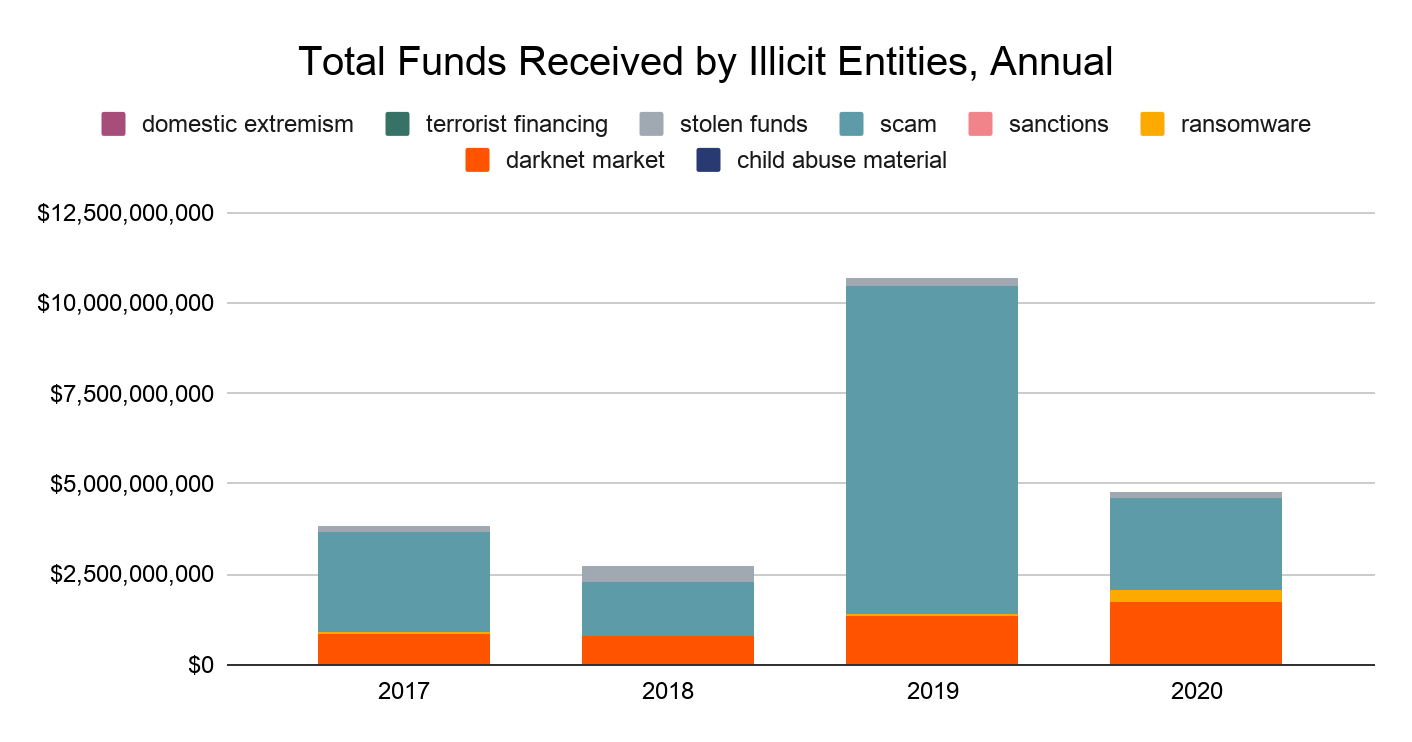 Even though scams were the type of crime seen most frequently in 2020, the amount of money that digital currency scams raked in during 2020 was 72% lower than the amount of money that digital currency scams raked in during 2019. 
On the other hand, ransomware attacks saw a 311% increase in the amount of money that they brought in compared to 2019, while darknet market activities brought in 29% more than they did in 2019. 
Why are numbers down?
In 2020, we saw government agencies around the world crackdown on digital currency service providers that let their users fly by night. Many platforms that allowed consumers to use their service without going through KYC and AML sign up procedures were told to implement KYC and AML measures or close shop. BitMEX was one of the largest service providers that had to implement mandatory KYC compliance for its user base. We also saw LocalBitcoins limit its service offering to only 10 states due to ever-increasing regulatory scrutiny. 
Unlike in the earliest days of blockchain technology, government agencies now have a way to track, identify, and catch cyber-criminals who use digital currency. Nearly every blockchain analytics firm can track illicit transactions from their origin to their destination; and as time goes on, it is only going to become more difficult for criminals to use any sort of blockchain-based technology to execute crime. 
Source: Read Full Article