What is goin on with bitcoin cash? The currency has been rising faster than others in the past few days. Becoming the first to more than double from its recent bottom of $600, to now a current price of $1,420.
Its trading volumes have shot up too, nearly doubling since yesterday to now $1.8 billion trading in the past 24 hours.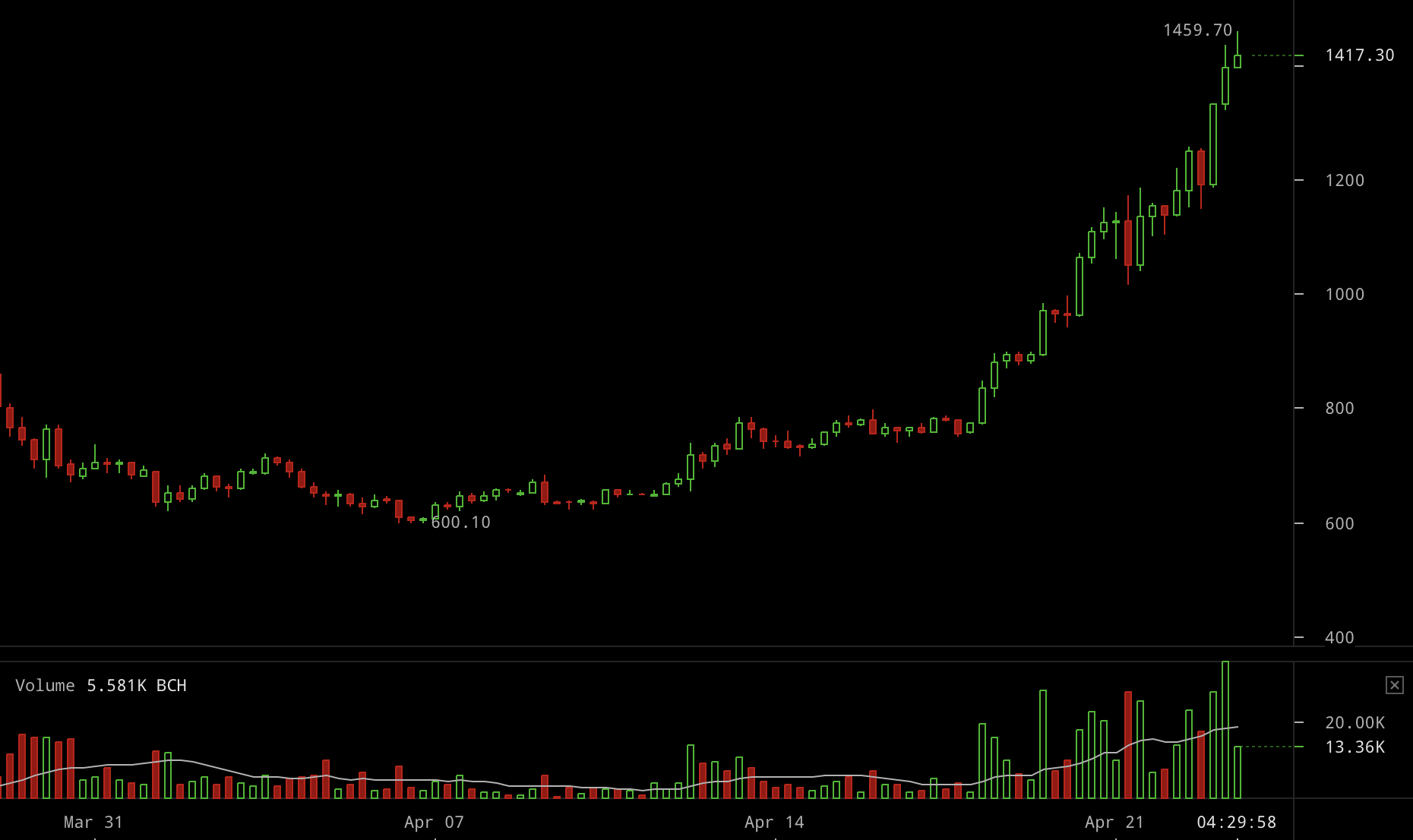 Much of that volume is against dollar pairs, but South Korea has made a comeback of sorts, taking 3rd and fourth position, with the bitcoin pair following.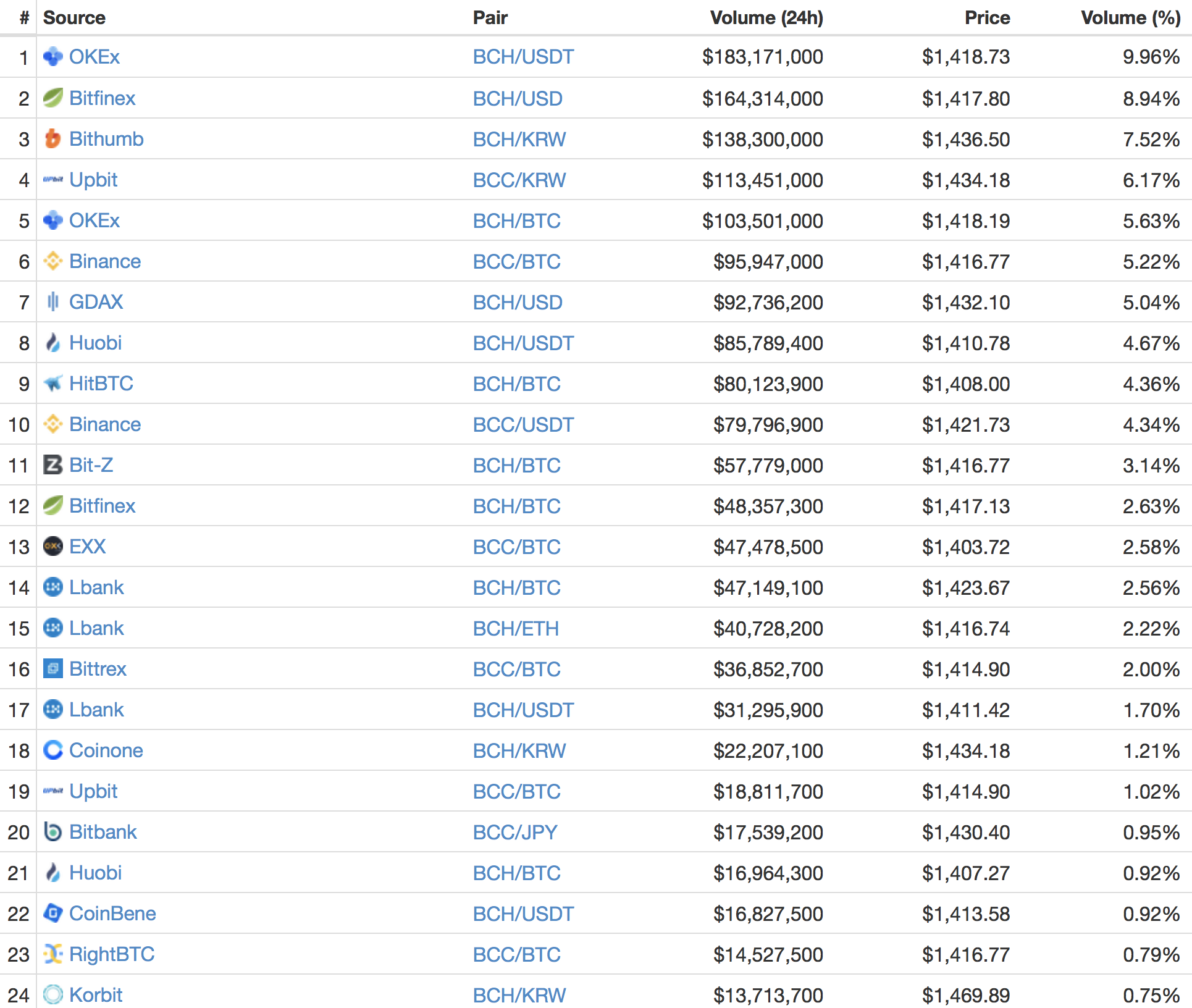 The currency has gained a boost after it was added to BitPay Checkout. In a just released statement, BitPay says:
"In November 2014, we introduced our BitPay Checkout app (then "Bitcoin Checkout") to help brick-and-mortar merchants like restaurants and retail shops accept in-person bitcoin payments…
Now brick and mortar businesses can accept error-free Bitcoin and Bitcoin Cash payments in a flash from customers, with no risk of cryptocurrency price volatility."
That places bch on pretty much the same infrastructure level as bitcoin, with Bitcoin Cash now accepted pretty much wherever bitcoin is.
The usage of Bitcoin Cash, however, remains very low at just 20,000 transactions a day, compared to eth's 800,000 and bitcoin's 200,000.
Something which may change with BCH's upcoming fork upgrade this May 15th when its simple smart contracts like scripting language is to be expanded by the restoration of a number of Op_Codes.
That may allow for more innovative projects, like the decentralized twitter like Memo, which could potentially increase its usage and utility.
The fork is a consensus upgrade, with everyone in agreement. So a chain-split fork is unlikely, but we'll have to wait and see whether it goes through smoothly.
If it does, somewhat simple tokenization might come to Bitcoin Cash too, as well as mostly on-chain dapp like projects.
The upgrade will further increase capacity to 32MB, which would be around 10 million transactions per day if there is sufficient demand.
So making it somewhat competitive with the other big two, ethereum and bitcoin, but for now BCH is seemingly eyeing Ripple and that third position. However, whether it can take it remains to be seen.
Source: Read Full Article